Can you use your DSLR as a webcam? The answer is yes. Here we will show you how to setup your DSLR as webcam.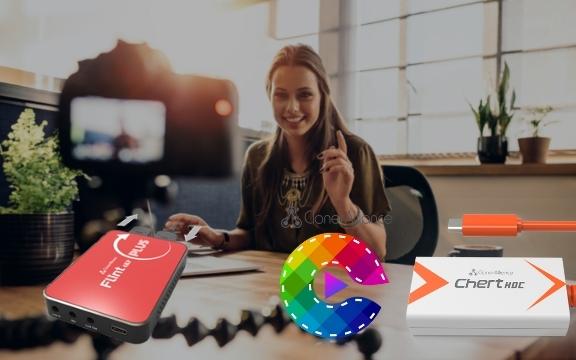 Can you use your DSLR as a webcam? The answer is yes. Here we will show you how to setup your DSLR as webcam.
Guide to Using DSLR as a Webcam
It makes sense to stream video with the tools you already have.
If you already own one camera that will work, then it is not necessary for you to buy another or settle for a basic webcam with a cheap sensor. Using your DSLR as your webcam can save you money and give you better results.
Who should use this setup?
Here are some users who would benefit from a DSLR webcam setup. They are Vloggers/YouTubers, live streamers, remote workers, gamers, etc. I think a DSLR webcam is best for content that will be published and shared on YouTube, Twitch, Facebook, and Instagram. Remote workers can use Zoom, Skype to connect with their teams and clients.
Why do you need a capture card? Because using a capture card adds functionality that your camera doesn't have out of the box. DSLR cameras aren't made to be webcams, but with a capture device, we can quickly make it.
Capture cards are used to convert your camera signal into a usable format for your computer, so that you can either live stream or save it to your hard drive.
How to Setup ClonerAlliance Capture Cards with a DSLR?
ClonerAlliance Flint and Chert series: The two series of UVC capture devices easily stream and record video from DSLR via USB 3.0. ClonerAlliance Flint and Chert series work with Windows 10, macOS, Linux or even Android.
Plug ClonerAlliance capture card into your computer.

Plug the HDMI cable into ClonerAlliance capture card and your DSLR.

Turn on your camera.

Open your video conferencing application and choose your camera.
The setup is super simple.
Which ClonerAlliance model is best? ClonerAlliance Flint 4KP Plus and ClonerAlliance Chert 4KC come in a couple of different settings – 1080p60 and 4K resolution. For broadcasting and live streaming, the 1080p resolution is more than enough.
But if you also want to record to your hard drive, you may consider choosing the newer 4K model - ClonerAlliance Flint 4KP Pro.
DSLR as Webcam: Requirements and FAQ
To successfully use your DSLR as a webcam, it'll need a few specific features. They include:
HDMI Output. It is necessary for a capture card.

Wide angle lens: It allows for flexibility in other shots and settings.

Mic: While you don't require an external mic when using a capture card, it will improve your audio. For this, make sure that your DSLR has a mic input.
Best DSLR for Video Streaming Webcam
This depends on many factors. But if I had to choose one, it would be the Canon 90D.