ClonerAlliance Helper V1.20.110 is officially released!
Date : November 24, 2021.
Reading time : 1 minutes.
Categories : Product news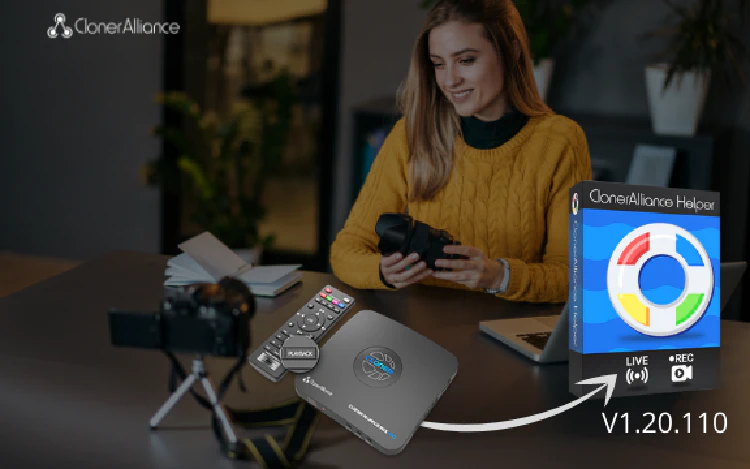 ClonerAlliance Helper, which is all-in-one video recording and live streaming application software, has been updated to V1.20.110 on Nov. 22, 2021. From now on, you can use ClonerAlliance Box Pro to live stream your videos with the help of ClonerAlliance Helper.
What's new:
Fixed the crash issue with ClonerAlliance Flint 4KP Pro when the settings are NV12 and 1360x768 resolution.

Added the "automatic registration" function. For licensed users of HDML-Cloner Pro Helper, their key code can also activate ClonerAlliance Helper automatically (Version 1.20.110 and above versions).

Added a pop-up message to remind users to install a driver when using ClonerAlliance Box Pro.

Fixed the bug of failed to recognize the video capture device due to lack of audio capture device when using ClonerAlliance Box Pro hardware.
Please click the links below to download the latest version of ClonerAlliance Helper.
https://static.cloner-alliance.com/download/cloneralliance-helper-x64.exe (64-bit version)
https://static.cloner-alliance.com/download/cloneralliance-helper.exe (32-bit version)