4K Video Recording and Live Streaming Software ClonerAlliance Helper Is Unveiled!
Date : August 15, 2020.
Reading time : 2 minutes.
Categories : Product news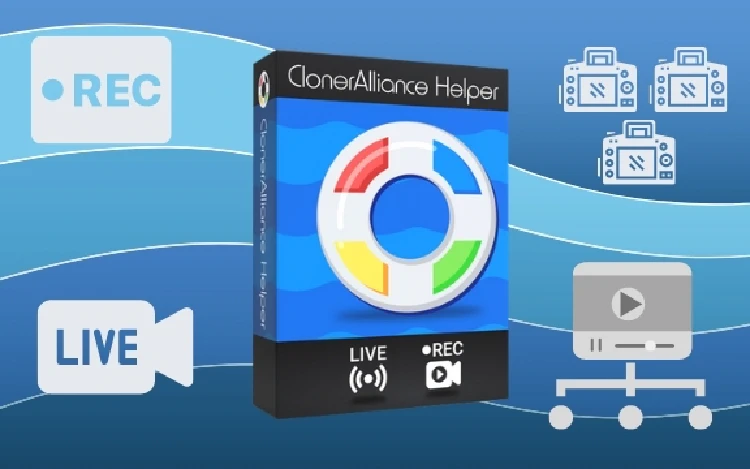 4K Video Recording and Live Streaming Software ClonerAlliance Helper Is Unveiled!
ClonerAlliance, the dedicated provider of hardware and software for video capture and recording, now announced the release of ClonerAlliance Helper, an all-in-one video recording and live streaming software application working with ClonerAlliance hardware products.
Here are some highlights of ClonerAlliance Helper:
4K Video Recording
Supports all UVC video capture devices and up to 4K@30fps, MP4 recording. GPU encoding acceleration. Supports image capture and animated GIF capture.
Live Streaming
Supports PIP live streaming. Add various filters such as flip, brightness, etc to the source. Supports live broadcasting to multiple servers at the same time.
Share Recorded Video via LAN
Video Broadcast Share feature allows you to enjoy the recorded MP4 file through the mobile phone and PC browser in the same local area network.
Virtual Camera
Supports broadcasting the current preview screen to multiple 3rd party programs as a virtual camera. Supports live scene virtualization, to meet the needs of virtualizing a loop video file as a camera.
Availability and Pricing
ClonerAlliance Helper is available immediately from the ClonerAlliance Store https://www.cloner-alliance.com/store and the price is $59.99.
Money back guarantee: ClonerAlliance Inc. offers a 30-day money back guarantee for all software. If you want a refund for the software product within 30 days of purchase, we will refund the price you paid.
Web Pages
For more information on ClonerAlliance Helper, please visit: https://www.cloner-alliance.com/cloneralliance-helper/
About ClonerAlliance
ClonerAlliance Inc., founded in 2014, is dedicated to the development of standalone video recorders and capture cards, allowing the highest quality video to be affordable to everyone.
What products do we have?
Standalone video recording products
Capture and streaming products
What makes us unique?
We create satisfaction.
We build community.
We value reputation.
ClonerAlliance PR Contacts