Hope you enjoy the big treat of 80% OFF on ClonerAlliance UHD Pro!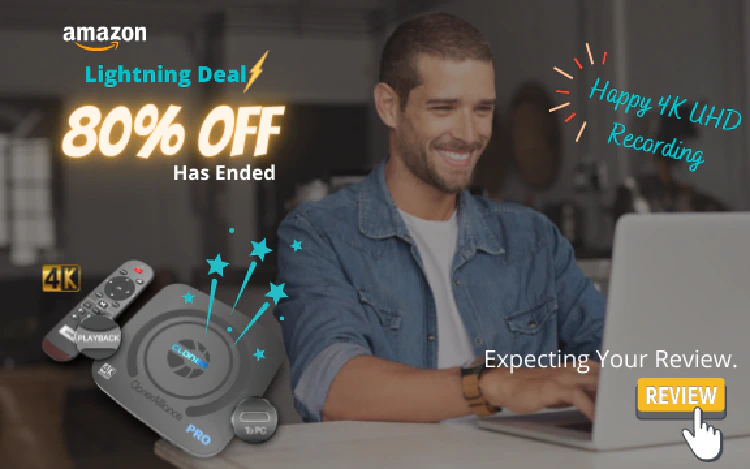 To thank you for your great support over the past years, we recently launched a lightning deal with 80% OFF on ClonerAlliance UHD Pro.
This once-in-a-blue-moon big treat has ended now! Congratulations to these lucky users! We are very delighted that our products are favored by so many friends.
Now that your product may be available, why not start your first 4K UHD recording? It will be a wonderful experience for you.
It will be very kind of you if you'd like to leave a review of ClonerAlliance UHD Pro on Amazon, which will give us greatest encouragement and motivation.
Or if you have any questions about our product, please feel free to contact us at support@cloner-alliance.com