ClonerAlliance Store Black Friday Special Offer - Enjoy time-limited up to 10% OFF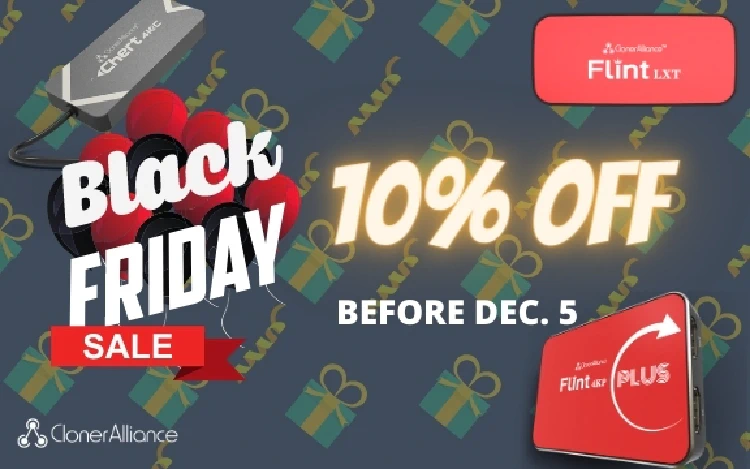 The 2020 Black Friday sales season has officially kicked off. What products are in the promotion list on the ClonerAlliance Store? Let's find out now.
Where can I participate in the promotional campaign?
You can visit https://www.cloner-alliance.com/store/#promo-area to enjoy the special offer.
How much is the discount? Which products participate in the event?
5% OFF Special Offer
ClonerAlliance Flint D4P
ClonerAlliance Flint 4KP
ClonerAlliance Flint 4KP Plus
5% OFF Coupon code: 2020BF5FF
10% OFF Special Offer
ClonerAlliance Chert 4KC
ClonerAlliance Flint LX
ClonerAlliance Flint LXT
10% OFF Coupon Code: 2020BF10FF
How long does the promotion last?
The coupon code is only valid till Dec.5, 2020.