Special Offer for ClonerAlliance Flint D4P: Enjoy time-limited 10% OFF on Amazon.com
Date : July 29, 2020.
Reading time : 1 minutes.
Categories : Promotion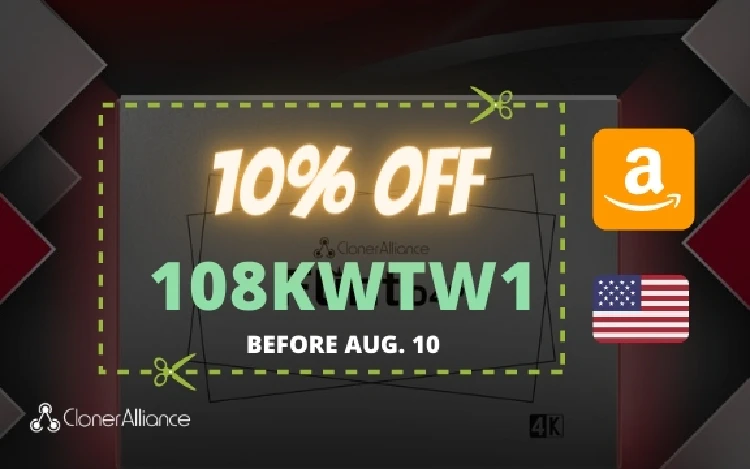 Special Offer for ClonerAlliance Flint D4P: Enjoy time-limited 10% OFF on Amazon.com
ClonerAlliance Flint D4P is a standalone dual-4K overlay device that lets you overlay both images of 4K@60fps game video and 4K@30fps webcam/DSLR. No any software required. Capture/stream 4K gameplay and 4K silhouette simultaneously as 1080p@60fps.
Equipped with a remote control, you can press one button to switch the display mode freely. Capture/Stream with Dual 4K video sources in PIP, POP or PMP modes.
Exclusive benefits for U.S. customers: Save $21 on ClonerAlliance Flint D4P till Aug. 10!
https://www.amazon.com/dp/B082FFPFSG
Coupon Code: 108KWTW1